Hello everyone! Ridsta here. It's my first time writing a release post, so my name may seem unfamiliar, but I work as a proofreader at our lovely abode of ShoujoHearts.
As August draws to an end, so do my hopes and dreams for 2020. It has now been eight months since the world has descended into absolute hell. Spending so much time alone I've been forced to re-evaluate what I value and cherish in my life. Discovering and re-discovering things that used to spark joy.
One of those things has (ironically) been shoujo manga. No matter how bad your day it can't compare to our protagonist's crusade for high school love!!!!. Working on scanlation after such a long time was an experience indeed. Bickering about tropes, badmouthing characters and stressing about the deadlines with the rest of the team filled my otherwise dull day with sunshine. And likewise, I hope these new chapters of Amelia can provide you with a good dose of fluff and wholesomeness.
Thank you everyone in the Amelie Taskforce who assembled in these trying times to release our favourite dorky manga. Special thanks to our godsend translator Chane, cleaning whiz Donna, typesetter Bubblejelly and re-drawer Eichan (who probably had the hardest job because have you SEEN those SFX TT). Last but not least thank you to our boss-sama Avelys who has infinite passion and works so much harder than all of us to source, coordinate and keep releasing these projects.
And finally, a preview for chapter 10-12 of Anagura Amelie: Amelie and Teito have a fight and decide to break up but as with most shoujo mangas they overcome it with the power of love and…COMMUNICATION?!?! (And of course with the help of our Phantom three!)
New Releases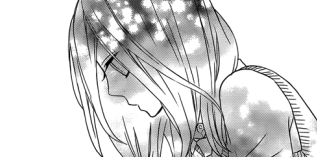 To read all the other chapters from Anagura Amelie, click here!