Name: Nisekon: Danna Koyou Keikaku
Type:
Manga
Volumes: Unknown
Chapters: 3
Status: Finished
Published: Feb 8, 2016 to Apr 8, 2016
Sypnosis
---
On the same day her cheating ex-boyfriend gets married, Rie wins 1M yen in the lottery. She meets a cameraman, Yuu, at the ceremony and makes a desperate promise to "hire him as her husband." Fooling around, registering their marriage, creating an "employment contract"…where will it all lead?
Releases
---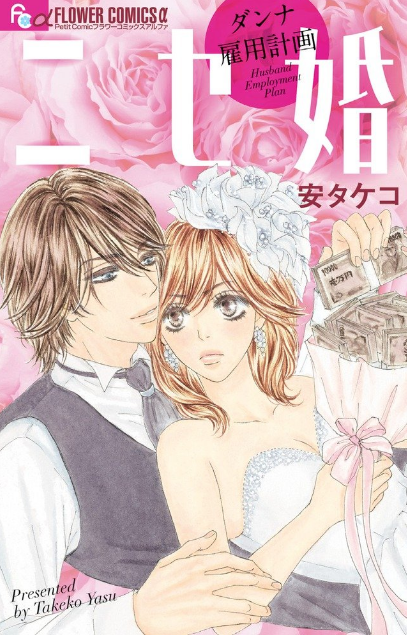 VOLUME 1
Chapter 1: Batoto | Download  | Reader
Chapter 2: Batoto | Download | Reader
Chapter 3: Batoto | Download | Reader NEW!
 [Completed Series]